Stay Positive Leather Wristband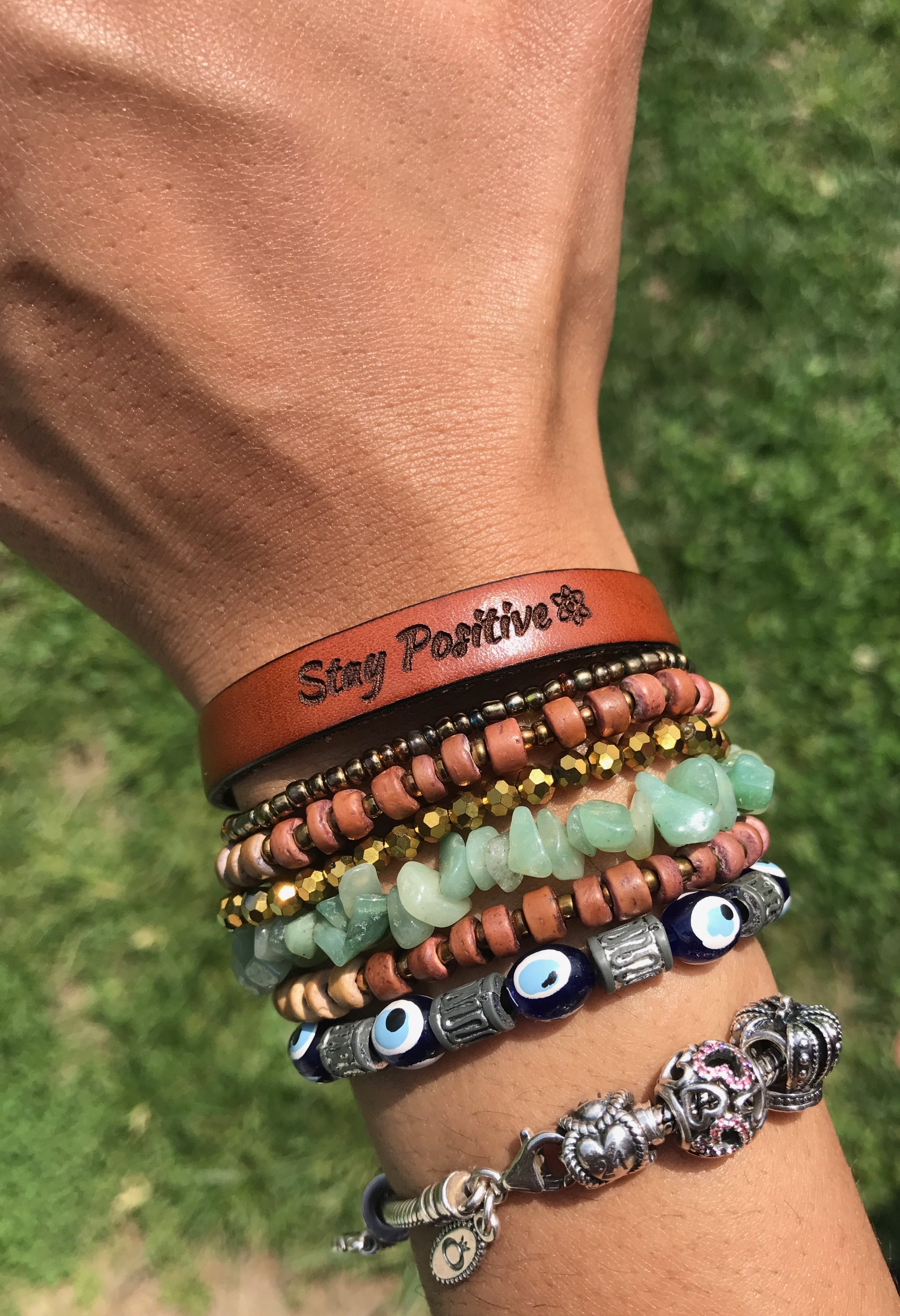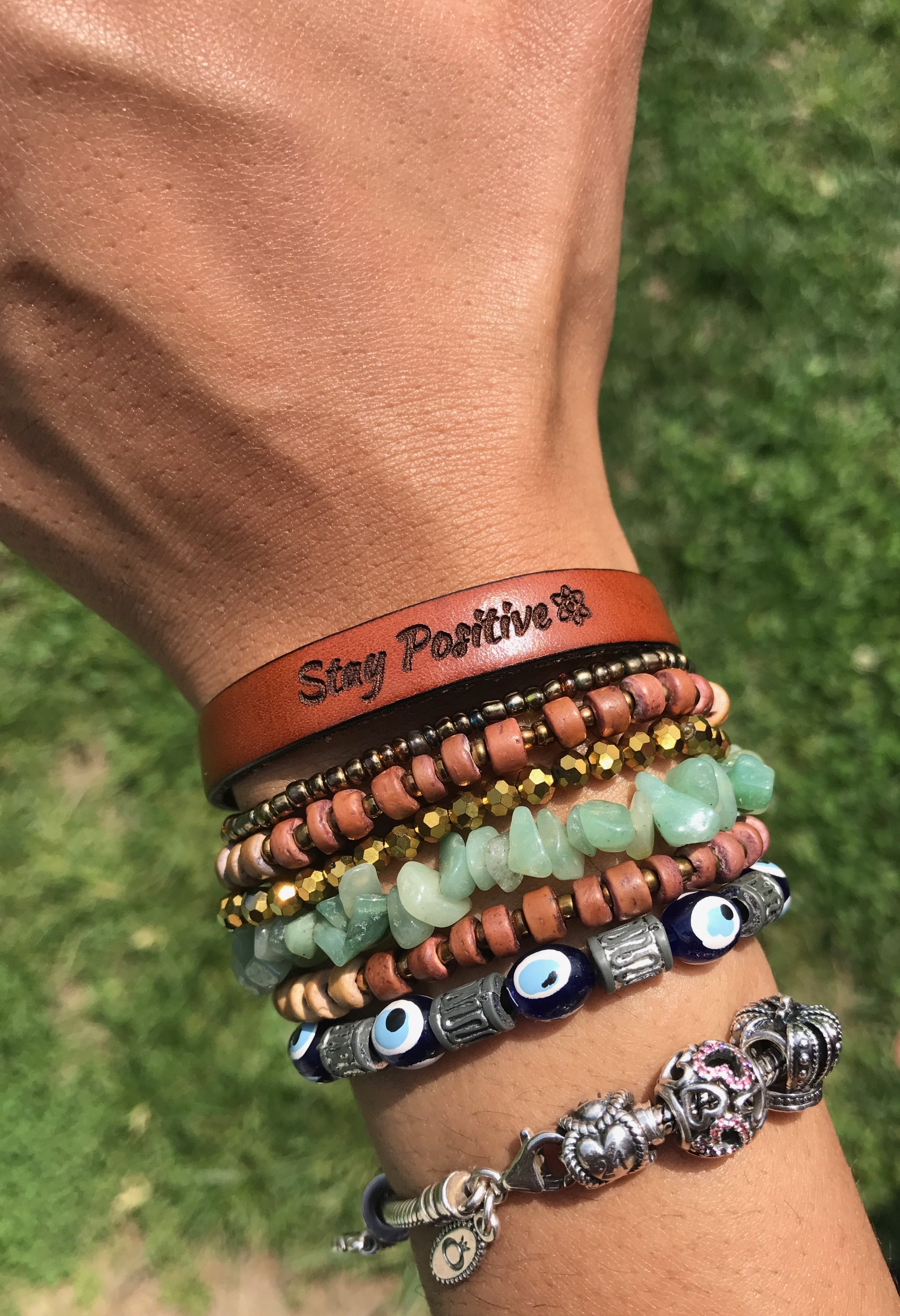 Stay Positive Leather Wristband
"Say it out loud if you have to. Affirmation is powerful, speak it into existence!" - Get It Gone, S.S.
Due to the incredible success of our Stay Positive wristbands, we took it a whole 'nother level.
DETAILS
Made with high quality European genuine leather. 10mm wide. Strong hypoallergenic magnetic clasps. Authentically made.
Most woman wear Small. Most men wear Large.
Please allow up to two weeks from purchase for delivery.